A Mother's Instinct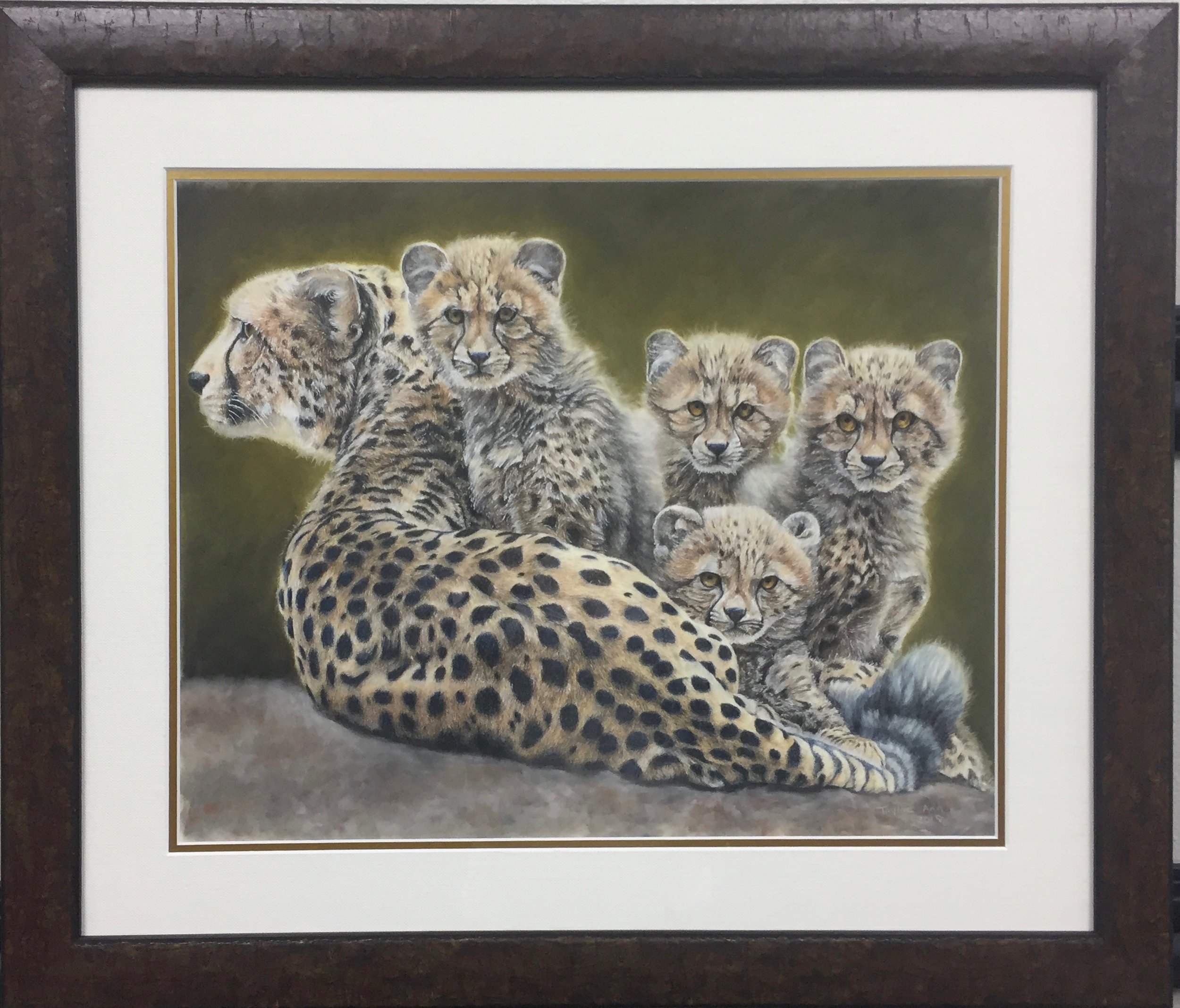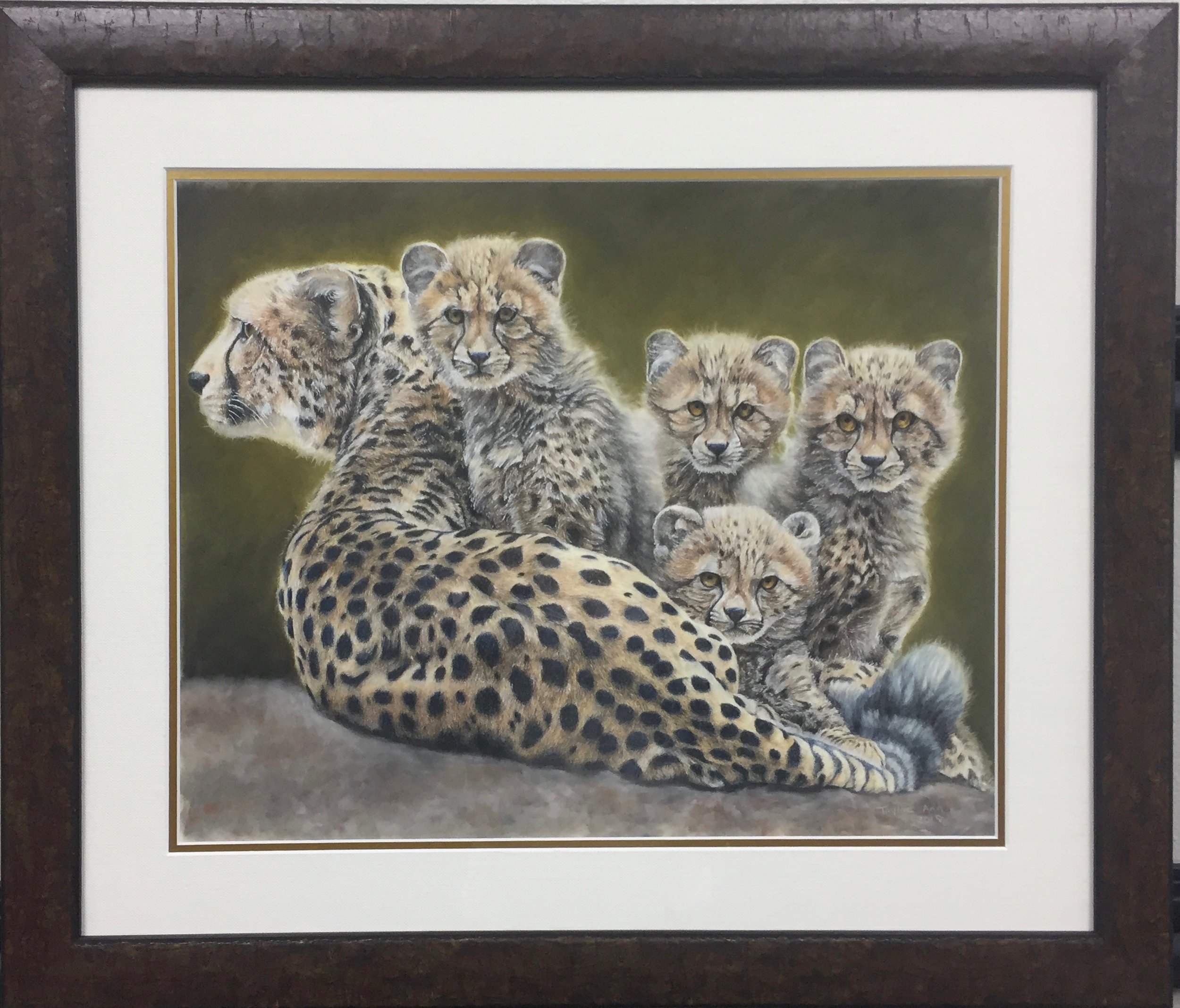 A Mother's Instinct
A love of cheetah's has been within my world since childhood.
Known for their remarkable sprinting speeds, cheetah's are also amazing mothers. Keeping cubs protection isn't deniable when you see a cheetah mother. I love that her body wraps around her cubs to keep them protected and loved.
Piece is done in colored pencils and Pan Pastels. Reference photo is from Wildlife Reference Photos.
Frame can be removed at no extra cost.
Drawing Size: 20 inches wide x 16 inches high
Drawing with Frame: 29 x 25
Frame Width: 2 inches
Frame Depth: 1 inch
Matting Size: 2.5 inches
10% of the proceeds go to the Cheetah Conservation Fund
Print of this piece is also available
Payment Plan (contact to start)
(2 payments of $675.00, 4 payments of $337.50 or 6 payments of $225.00)