Endangered Snapshot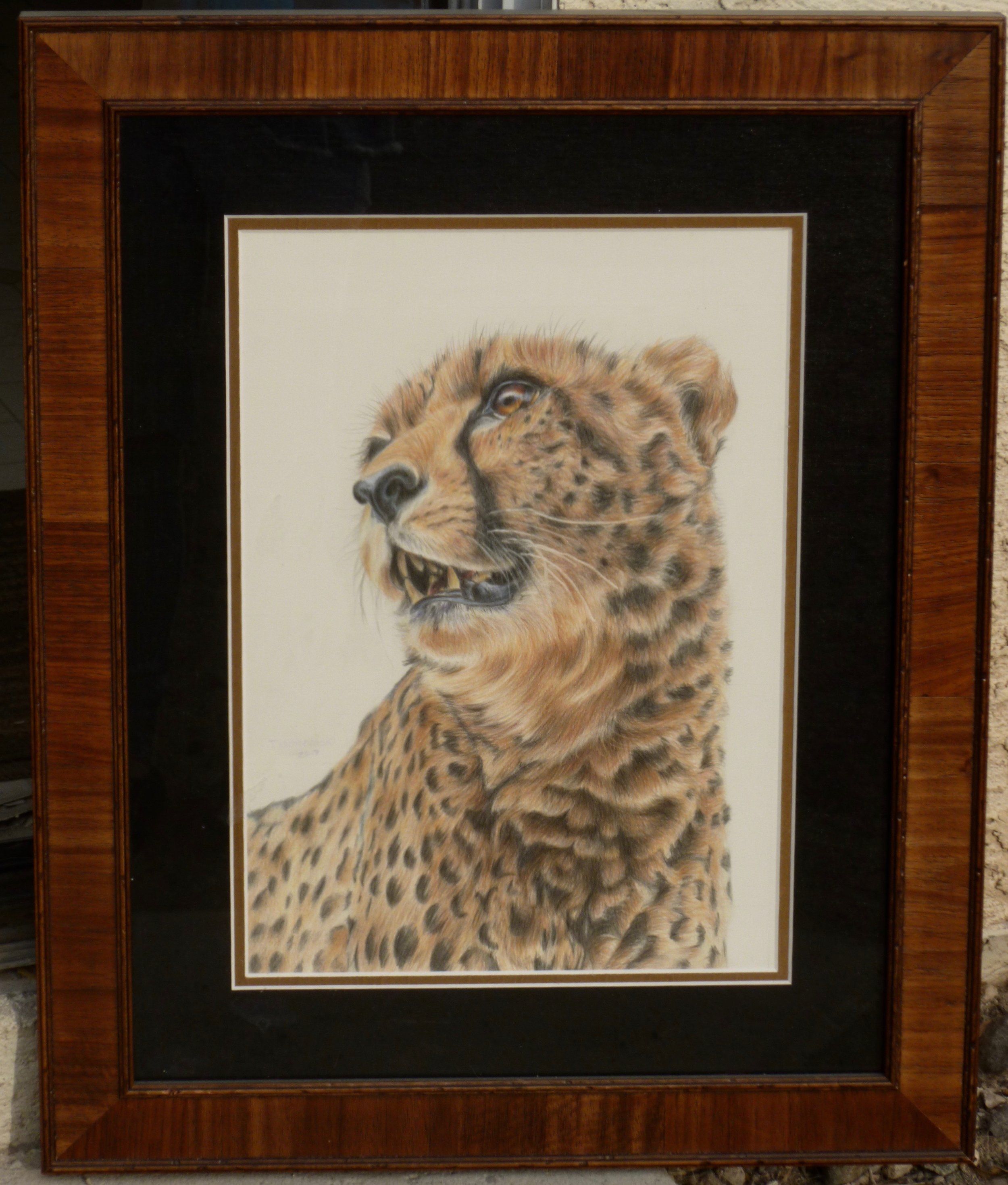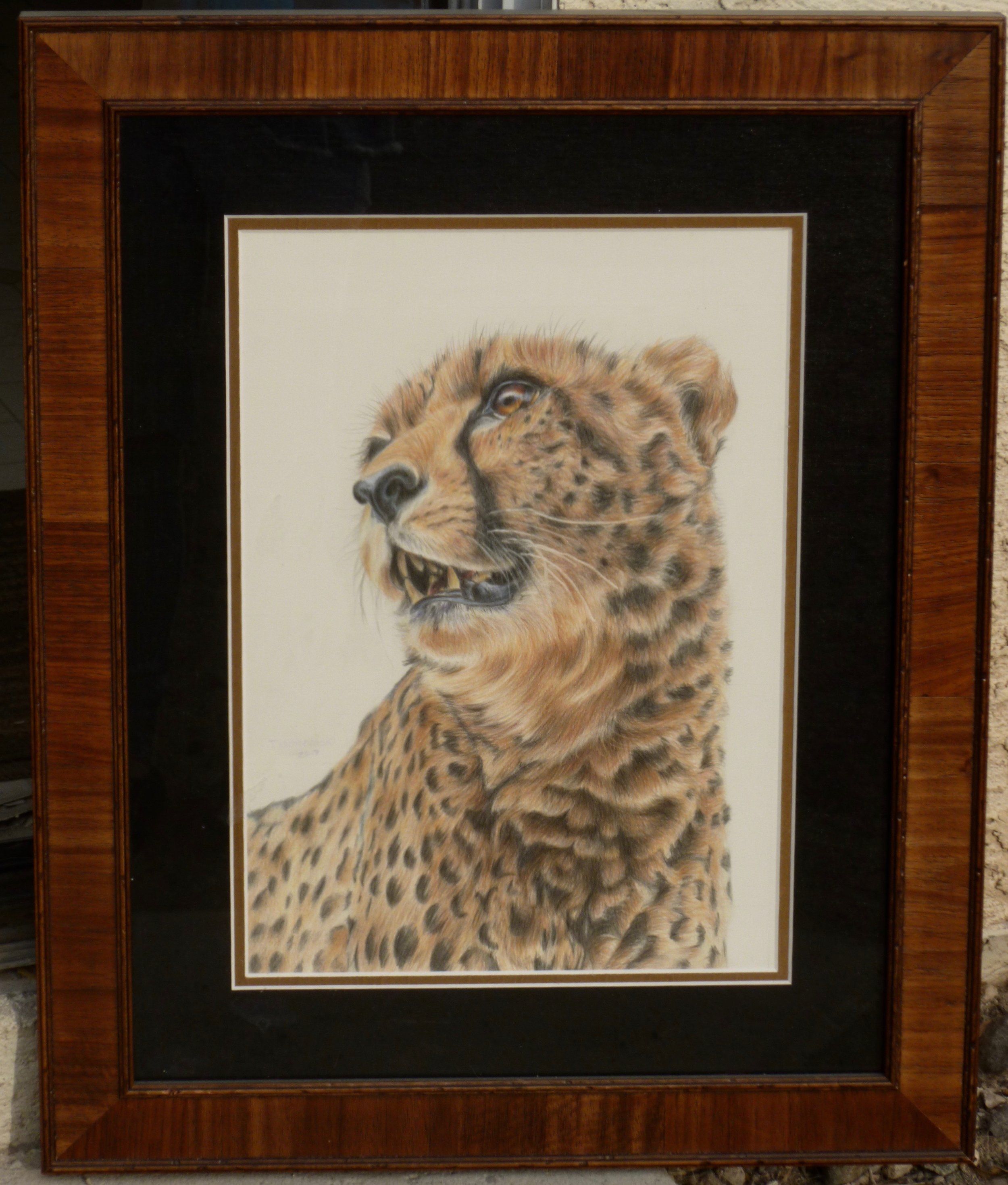 Endangered Snapshot
The Cheetah has always been a favorite animal of mine since I was a child. They are one of the most elegant cats, in my opinion. Their face patterning draws the eye in so close it's hard to resist drawing a profile view of a Cheetah.
Frame can be removed at no extra cost.
I used Faber Castell Polychromos colored pencils for this piece on acid free watercolor paper.
Drawing Size: 10 inches wide x 14 inches high
Framed Piece: 14.5 inches wide x 21.5 inches high
Frame Width: 1.75 inches
Frame Depth: 1 inch
10% of the proceeds to the Action for Cheetahs in Kenya
8"x10" print of this piece is also available
Payment Plan (contact to start)
(2 payments of $512.50, 4 payments of $256.25, or 6 payments of $170.83)